Aliens, aliens everywhere!.
Buy into the alien hype:
---
The people are fucking stupid category:
---
Fiction in general:
---
Another missal from Scottland:
---
A final postscript:
---
Check out our cool photo archives.
---
return to the LIES home page.
return to the A&A home page.
---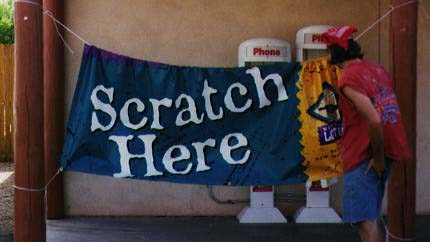 Our damn nice editor falls prey to the NM Lottery.