Mattman, R.I.P.
1972-1996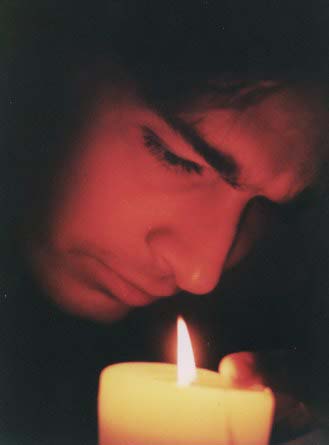 On the morning of October 19, 1996, the body of Lies Editor, Matt Worley, was found slumped in the corner of a bathroom in the house of a close friend. In the wake of a string of disappointments including the failure of Radio Unbound (an Internet radio station), moving back to Albuquerque, NM from Florida, and the dissolution of his long time relationship with Elastica leader, Justine Frischmann, Worley had recently fallen back into the arms of heroin. During his stint in the band Billy's Gun, Worley developed a strong affinity for the narcotic. He eventually got off the drug in 1991 because of a string of deaths on the outer circle of his friends. Aaron Worley, his younger brother (and Damn Nice Editor of Lies) said his brother had not done the drug "in the last two or three years, as far as I know. I thought he was over that shit." Aaron Worley said that, while in Florida, they had been completely drug free due to a bet from a mutual friend. "He told me that when he got back to the Q [Albuquerque] he was gonna get really fucked up, but I thought he was just gonna get stoned."

The day before his body was found, a party was held at the house of long time friend, David Edwards. "I didn't see him after about two, but I thought he had just gone home. I was pretty drunk, so I'm not sure when I saw him last, really. When I went in to take a shower this morning, he was just crumpled in the corner." Paraphernalia, including needles and spoons encrusted with heroin, were found near the body. Matt Worley was 24 and is survived by two brother, his mother and father and one set of grandparents.
---
return to the LIES #11 page page.
return to the LIES home page.
return to the A&A home page.
---