2/15/18:
Easy on the ears
When I was a kid, I thought that jazz was "hard" music. All those notes and dissonance threw me. I had a real problem finding an entry point. And then I saw Branford Marsalis' Quartet at a small club back in 1990, and it all came together for me. Jazz is what's between the notes. The truly skilled players can take folks to other worlds, but for me jazz (and all music) only comes alive when my mind can forge its own musical connections.
---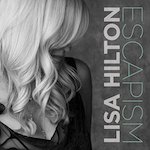 Lisa Hilton
Escapism
(Ruby Slippers Productions)

---
No one (not even my youthful, ignorant self) would find Lisa Hilton's piano "hard" on the ears. She has supple hands that express the most challenging ideas with a sprightly grace. The songs on this album are bright and always in motion. My ear goes straight to Vince Guaraldi's "Charlie Brown" music, though Hilton takes a lot more chances than Guaraldi on those pieces. Nonetheless, the lyricism and constant motion are easy connections.

This is one of those rare albums that could be played in both traditional and "smooth" jazz formats. Hilton is a font of creativity, finding almost endless ways to wring new ideas out of the piano, and her band is the perfect combination of side players and solo partners. The grooves here are almost endless.

The perfect album for someone who endlessly claims to "hate" jazz. Hilton's piano is relentlessly graceful, even when she ventures afield. I suppose truly traditional jazzheads might find some reason to call this "soft," but they would be wrong. Hilton creates all sorts of challenges for listeners; she just does so without displaying the slightest bit of effort. That's probably the most impressive thing about this set. Truly wonderful.