2/13/17:
High praise
There is praise music, which is often as uninspiring as it sounds. And then there are artists who probe the totality of the spiritual world, warts and all. Colin Onderdonk falls into the latter category.
---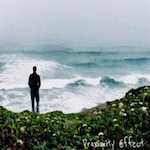 Colin Onderdonk
Proximity Effect EP
(self-released)

---
His milleu is prog folk (think Fairport Convention back in the Richard Thompson days), and he incorporates an orchestral feel into his songs. These are pieces full of sweeping thoughts and ideas--both in music and lyrics. Indeed, I think the music speaks more often to Onderdonk's spirituality than the lyrics do. But then, I'm a music guy.

And the music here is spectacular. Onderdonk's ambition appears to know no bounds, and he is willing to go to places most folks can't even dream about. It's a shame that this is just an EP. I have a feeling there's a deep well of greatness just waiting to flow.

Sometimes something just jumps up and grabs you by the brain and the heart all at once. I'm not the most spiritual person by any means, and this set struck me deeply. Something is going on, to be sure.