9/8/16:
Checking in
A couple of EPs from some old friends. The By Gods continue in their fairly spectacular power-punk trio ways, blistering four tracks of something approaching pure bliss. "Phone Calls," in particular, is one of those songs that will simply won't leave your brain--and not just because the chorus is repeated about 50 times at the end of the song. Don't worry; it works like a charm.
---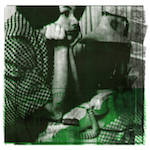 The By Gods
Phone Calls EP
(Blecch Records)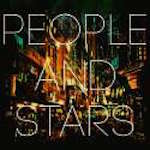 People and Stars
People and Stars EP
(Minty Fresh)
---
Proof that the Nashville scene is anything but "just" country, the By Gods have been making some fairly spectacular noise for some time, and this little blast is (maybe) enough to tide us over until the next full-length. If you haven't caught the train yet, this stop is an attractive wayside.

David Klotz had a band called Fonda. It was great. He had a wife, Emily Cook, who was Fonda's lead singer. Now he and Cook have split, and so has Fonda. But Klotz has found a new collaborator in Amanda Tate, and now he presents People and Stars (the name comes from a 2001 Fonda song). The three songs on this introductory set are chock full of the glorious pop that made Fonda an easy joy. Soaring melodies, orchestral arrangements (mostly ersatz, but that doesn't detract from the sound) and jaunty rhythms. Hey, sounds like Fonda. Except for the new singer and all.

Sometimes artists use EPs to try out something new. In these cases, the By Gods and Klotz have simply kept their chops fresh. And what chops they have. If you're in need of some smiles as summer winds down, these sets should suffice nicely.