5/9/16:
Singular sensations
Another dip into the EP vault. More great stuff.
Monika Heidemann's day job is doing what needs to be done for the Juan Maclean. She takes back her multi-instrumentalist talents for herself on this chilly electronic pop set. Nancy Whang (a collaborator with the Juan Maclean) helps out on a couple tracks, and the spectacular single "Last Chance" is also given a full Juan Maclean spin.
---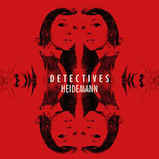 Heidemann
Detectives EP
(Fabrique Records)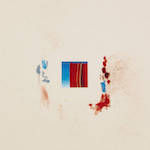 James Bishop
Bad Dream EP
(Broken Circles)
---
All this incest, and it's all good. Heidemann is able to evoke the ethereal vocals that compliment such a techno-chill electronic feel, but her voice has real strength and range. In fact, I prefer when she sings in what sounds like her more natural alto range. Vocals aside, the star here is the electronic universe that Heidemann has created. Four songs and one remix that flesh out a complete world.

I've been listening to James Bishop's new EP for almost a month now, and I still don't quite have a handle on it. One problem with a four-track release is that subtlety is not rewarded. These sort of things have a get in/get out sort of imperative. And Bishop is just not that kind of guy. These songs take a while to get where they're going, and once that feel finally sets in, there aren't any more songs.

Bishop builds his songs slowly, adding layer after layer until forging a spectacular final push. The result is more of a tidal wave than your basic anthem, however. Instead of a triumphant shout, these songs tend to simply recede. Perhaps this reflects humility, but in any case the construction is definitely intentional. Bishop knows what he's doing. And these four songs make me want to hear many, many more.

The connective tissue for these two EPs is the singular vision each artist brings to these songs. Heidemann may have had a collaborator or two, but she is clearly the author of her sound. And I don't think two people could have agreed to make the music that Bishop has created. Single-minded music can often head down the rabbit hole. On these two releases, however, the tunnel vision created something wonderful.