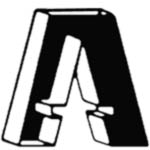 Recent reviews:
11/12: Weather McNabb
11/8: Nate Smith
11/5: Pillars
11/1: Guerilla Toss
10/29: Nikkiesha McLeod
10/25: Dewar/Hughes/Poppe
10/22: Deep Memories
10/18: Charmless i
10/15: Alien Boy
10/11: Foamek
Archives (1991-2018)
Submissions
Search A&A and the web:

11/12/18:
Full on, hammer down, all that
While I remain somewhat dubious, apparently her name really is Weather. But perhaps that just informs what flows on this set.
---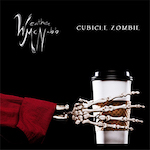 Weather McNabb
Cubicle Zombie EP
(961082 Records)

---
Six year ago, McNabb recorded a single that never saw the light of day. She disappeared back into the world of work and school for a long while before recording these five songs with Peter Moore. The sharp, lush production is immediately arresting. It perfectly supports McNabb's brassy vocals.

And her lyrics hold even more brass. McNabb doesn't hold back, attacking mindless work, mindless sexism and mindless stupidity. These songs aren't anthems so much as really catchy screeds, though I think some of that feel comes from McNabb's full-throated delivery. Whatever else you might call this EP, it's one hell of a shout.

Moore's hand is apparent throughout, and he and McNabb have done a fine job crafting a bright EP that immediately attracts even as it tears the cover off everyday life. I'm ready for more.