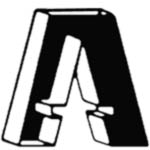 Now that hockey has ended in these parts, it's time to find new pursuits. Kinda hard here inside the Beltway. Not a damn thing is happening right now. . .
Ha.
Ha.
Ha.
Of course, that's one of those not funny jokes. I hope you have sunnier days in your neck of the woods.

Because Jon and Matt say so
Search A&A and the web:

5/24/17:
Snap and crackle
Lucy Woodward bridges the gap between jazz and pop with a growl. She's not quite the torch that Julie London was back in the 50s and 60s, but Woodward's ease and power do remind me a lot of London.
---
Lucy Woodward
Til They Bang on the Door
(Ground Up)

---
And when you cover Nina Simone and take a page from the Sinatra legend, well, you'd better have the pipes and style to back it up. But Woodward is just as comfortable bouncing in the effervescently goofy pop of "Kiss Me Mister Histrionics" (a song that is as joyous and contradictory as the title suggests). There doesn't seem to be a mood that Woodward can't handle.

And that take on "Be My Husband"? It won't make you forget Simone, but Woodward makes the song her own. The sparse, jaunty arrangement is set off by the full force of Woodward's throaty vocals. I don't know who her partner is on the track, but his slinky smooth voice is the perfect counterpoint to Woodward's earthy fire.

When all the pieces fit together, the results are impressive. In the end, this is a pop album. A pop album that fans of jazz vocals might well find themselves attracted to in the most animalistic of ways. Holy cow, this one smokes!