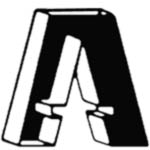 Recent reviews:
12/6: The Wheel Workers
12/3: Taco Mouth
11/29: Greg Herriges
11/26: Superfonicos
11/19: Spottiswoode & His Enemies
11/15: The Fibs
11/12: Weather McNabb
11/8: Nate Smith
11/5: Pillars
11/1: Guerilla Toss
Archives (1991-2018)
Submissions
Search A&A and the web:

12/6/18:
Personal politics
The Wheel Workers have been scuttling about the Houston scene for some time, establishing a reputation for trafficking in politics. After surviving Hurricane Harvey (two members of the band were flooded out by that storm) and generally weathering the political storms of the last two years, the band has arrived in a different space.
---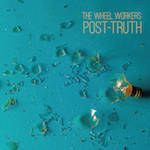 The Wheel Workers
post-truth
(self-released)

---
We are all human. Before anything else, people must remember that. These are stories of people coming together, not splintering apart. The Wheel Workers don't really have a musical style--it lies somewhere between indie rock, indie pop and 80s punk. All played with exceptional skill and style.

In particular, the lead guitar lines weave and bob between Steven Higgenbotham's reedy vocals (which resemble a much friendlier Jello Biafra) and the ultra-tight rhythm section. If there's one distinctive element of the band's sound, it's the reliance on the guitar's filament-thin connective tissue.

And while the political politics are toned down, perhaps it is an even more powerful political statement to say simply: "Be decent to one another." That's a message our leaders seem incapable of speaking aloud, and it's probably the message we all most need to hear. The power of this album cannot be overstated.