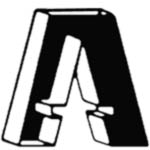 So after their SCOTUS hearing on the 18th, the Slants did what all famous bands do . . . they played an acoustic gig in Takoma D.C.
My wife called me up from the Metro station and relayed the info to me, and in short order I packed up my two older boys and we hauled down to the Electric Maid, a hole that holds 50 if you liberally grease each and every person.
After a few observations about activism and the butt-headedness of bureaucracy, the boys commenced a short and sweet acoustic set in front of a few journalists, aging hippies (the usual denizens of the joint) a handful of in-the-know hipsters and my boys and me.
Max and Sam had a blast, and they learned a little something about direct action and the positive publicity benefits of suing the federal government. Not bad for an otherwise sleepy Wednesday night just before fascism's ugly curtain descends upon us all.

Because Jon and Matt say so
Search A&A and the web:

1/18/17:
Scandi candi
K-Syran probably best slots as a performer, as she has appeared on stage, on film and on record (or, y'know, on disc--or is that disk?). A Norwegian who appears to call Switzerland home, she delivered this spectacular pop album last year. And she'll be coming to the U.S. in 2017. So hey, let's have a listen, okay?
---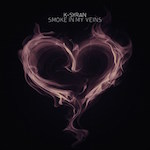 K-Syran
Smoke in My Veins
(Intimacy)

---
Maybe it's the way Norwegians sing in English, but K-Syran's voice reminds me of Annie, another not-quite pop star. But where Annie would fall every-so-slightly on the minimalist side, K-Syran prefers more. More vocals, more keyboards, more insistent rhythms, more soaring hooks. Hey, go with what works for you, right?

I'm always a little concerned that I'm way out of the current mainstream when I take a real shine to an overtly pop album. I have a feeling that my preferences aren't exactly what the kids want. I ran this past my two older boys, and the results were mixed. My second son dabbles in pop more, and he likes it. So maybe I'm not that far off. Or maybe I'm just old.

In any case, this is distinctive pop music. K-Syran isn't interested in blending in. She make sure to stay in your face, never stepping back into anonymity. Perhaps that's why I like this so much.

Pop is not a bad word. It's a perfectly legitimate sort of music, and artists like K-Syran are proof. This album takes flight and never comes down. The perfect antidote for times of gloom and doom.