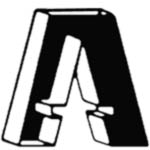 As I sit here writing this on the evening of April 15, it is snowing here inside the Beltway. Yesterday, the high was 83.
I spent a fair part of my youth in the midwest, where this sort of thing is common. And don't get me wrong; I'm not complaining. I just think that it's funny as hell.
So, y'know, the next time your elected official mentions something about Hell freezing over, why don't you speak up about Tax Day 2014. 'Cause our low tonight is supposed to be 20.
I love the smell of rotting cherry blossoms in the morning. Smells like...dog shit.
stay amused,
Jon

Because Jon and Matt say so
Search A&A and the web:

4/15/14:
Back wood
Mark Mandeville and Raianne Richards have been wandering around the Northeastern folk scene for the better part of a decade. What I particularly like is that whatever name is on a given release (The Accident that Led Me to the World, Old Constitution or some combination of Mandeville and Richards), the songwriting has been consistent even as the styles have shifted.
This album is a stripped-down affair, often not much more than an acoustic guitar of some sort, Mandeville and Richards singing and one additional element (pedal steel perhaps, or maybe a harmonica). I suppose this is the "folkiest" of their albums, and in that way it is probably the most traditional.
---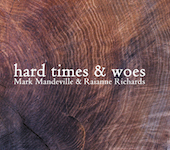 Mark Mandeville
and Raianne Richards
Hard Times and Woes
(Nobody's Favorite Records)
---
Relying less on original (or new, as some of these songs appeared on Richards' solo effort a few years back) material, this set is something of an easygoing ramble. Mandeville's songwriting matches up with the standards quite nicely, and without previous knowledge there's really no way to discern a difference (though "Hard Times" should certainly be familiar to most).

It's great to hear Richards taking on more vocal duties here. She's got a great folk voice that sits at the high end of the alto range. At times, she slips into a Gillian Welch groove, but my preference is when gives her own distinctive voice full flight.

The best moments come when Richards and Mandeville mix it up together. Mandeville's songs have always sounded better when played with abandon (or, at least, high emotion), but the mood on this album is definitely more contemplative. It's a different side of the pair, but while it's a different feel than I was expecting they acquit themselves well. Nonetheless, I miss a bit of the raucousness of their earlier work.

I'm not disappointed, though. I have found that I like Mandeville and Richards' work the more I listen, and so I've got plenty of time to find my way through this effort. The best albums reveal themselves fully only after hours of appreciation. This album appeals from the start, but I do believe that the patina of age will serve it even better. Lovely stuff.